We got our first frost flowers (hair ice) of the year on Friday. It is rare for us to get them before December: it requires a very specific combination of sodden sticks and cold.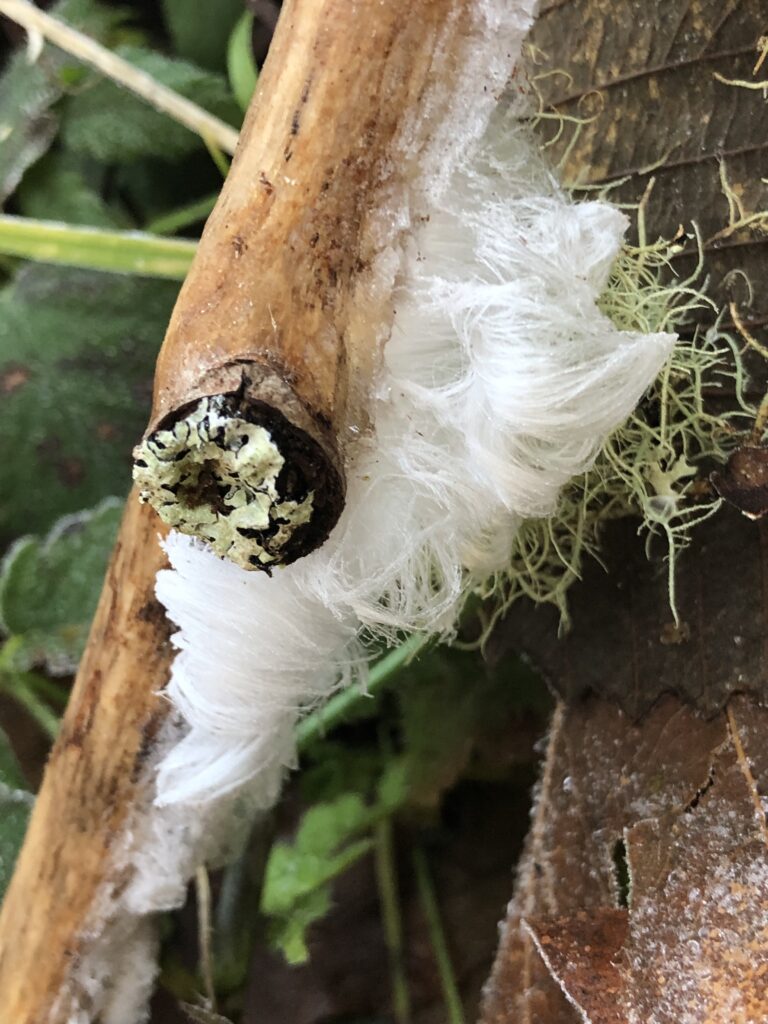 These frost formations grow from alder sticks. The fine strands extrude from the stick as the surface freezes, so they truly do grow in a very similar way to hair.
I waffle between "frost flower" and "hair ice"; my current understanding is that the terms are semi interchangeable, and are more based on the type of formation than the actual process.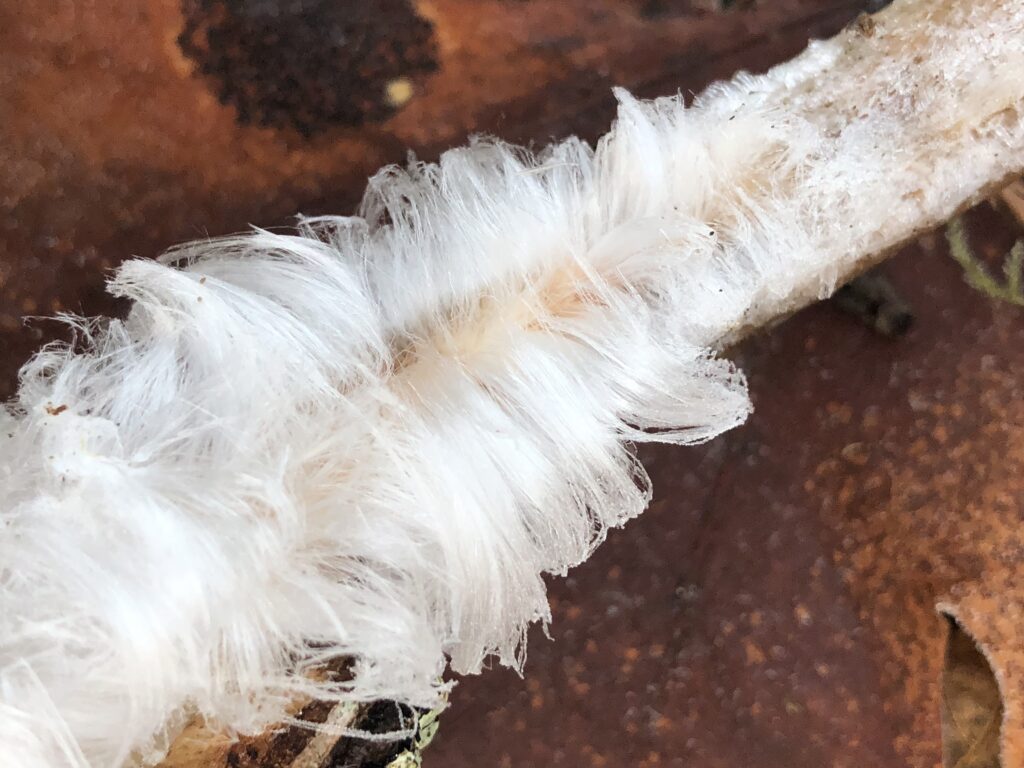 I admit I find "frost flower" a very appealing term, but this photo is definitely more on the "hair ice" part of the formation spectrum!
I periodically do posts of frost flowers/hair ice, since we're fortunate enough to get them a few times each winter. Check for tags "hair ice" or "frost flowers" to find them!