After an unusually mild January, we just started a bit of a cold snap. That means hair ice (frost flowers)!
Larger sticks can "grow" longer hair ice, but small sticks sometimes have especially pretty formations — especially if it wasn't especially cold. This was a fairly small stick.
This is a much larger stick — really a branch, maybe 3-4″ diameter. The length of frost grown is comparable in this case, but the result isn't as spectacular. However, it shows off the way the frost grows quite nicely!
Sometimes the tiniest sticks produce the prettiest formations — because you can actually see them! In a big, fluffy formation, it can be hard to see the individual strands of frost. This formation is on a tiny stick at the side of the driveway.
By contrast, here's a frost flower that looks like a piece of cotton wool. It's neat, but also hard to see enough detail to truly appreciate it.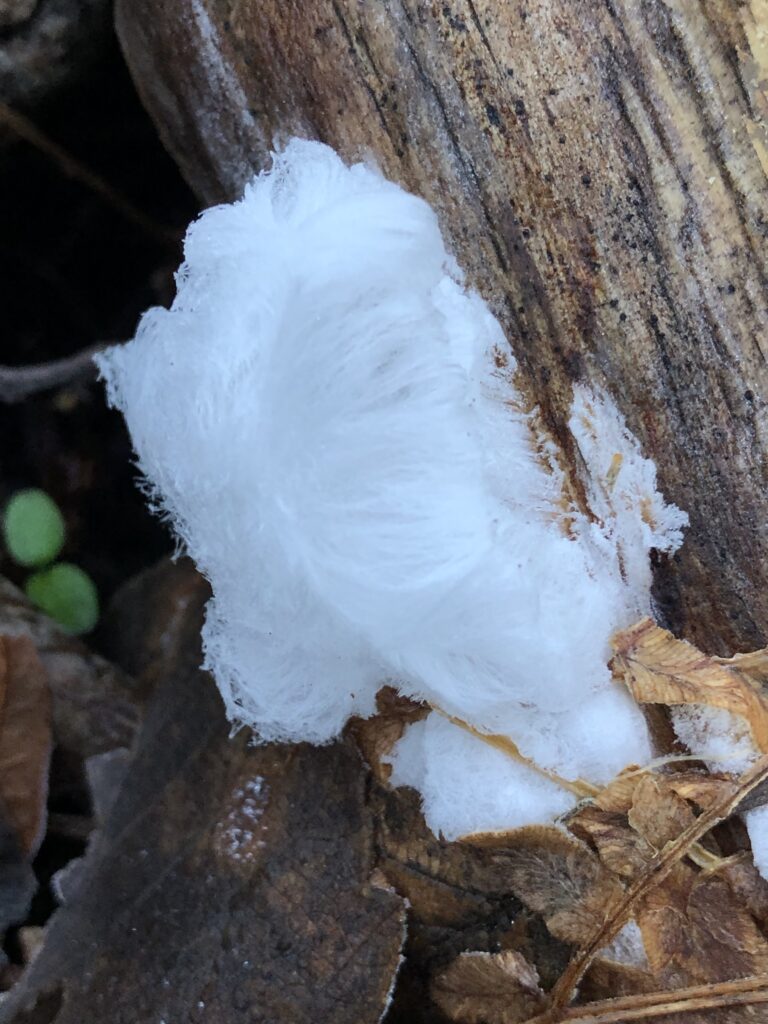 I'll close out with one that puts the "hair" in "hair ice". They really do look like powdered ringlets! That's because as the ice grows, it has a slight curve in one direction, resulting in a curl 🙂