Spring is springing here in the Pacific Northwest.
The first queen bumblebee showed up a couple weeks ago, and now they are regular visitors on the Pieris.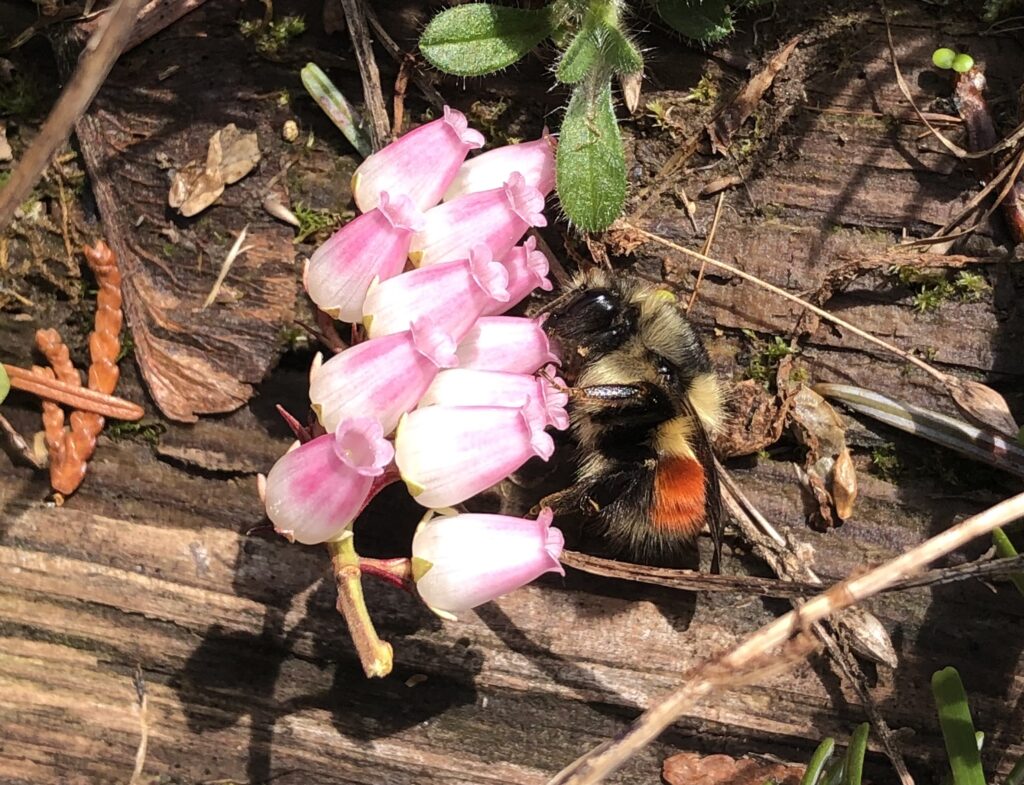 The Osoberries (the earliest native shrub) are blooming, and the red flowering currants are opening.
But the clear indicator that spring has really, truly arrived is that the wood ducks are here. They arrived a couple days ago, and may have been here since March 28th or so.
Here, four males and two females are on their way to get the corn the neighbor sets out.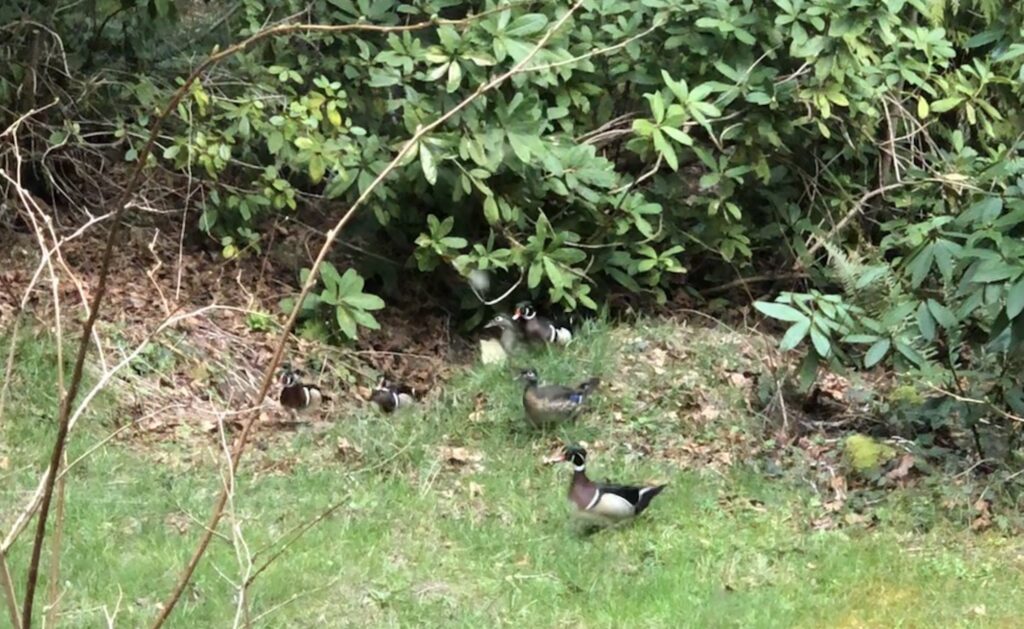 Wood ducks are beautiful, but frustratingly shy. I'll have to pull out our good camera to get a good picture.
Right now there are eight males and two females. Most of the males will probably migrate on within a few days, but the two pairs and a couple spares will likely stay until June.
I have a bunch of seedlings going in the garage and mudroom. Hopefully I'll be able to plant most of them out before a business trip in early May.
We're getting some more soil delivered next week. The joy and labor of spring!